The Winter Rose HOA Board is composed of four members with voting rights.
HOA Board meetings are held every few months, and they are posted, at the announcements section of this website with a proposed agenda for the meeting.
Note: announcements available only for website registered users as Homeowners.
If you are a website registered user as a Homeowner, you can also access electronic copies of the meeting minutes from the HOA Board meetings.
Please feel free to contact the HOA Board and Committees' members at [email protected]
Board Members
President – TBD
Vice-President – Greg Smith (2823)
Treasurer – Tasneem Malik (2912)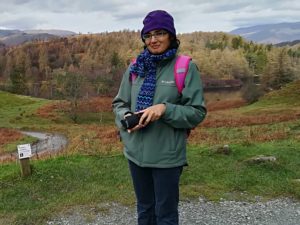 My name is Tasneem Malik.  I am the Treasurer of the Winter Rose HOA. I have lived in the Winter Rose subdivision since it opened in 2000.  I have served on the HOA Board in various capacities over the years.  I have two children, both in college now.  I'm a Nurse Practitioner and work at the Centers for Disease Control and Prevention.  In my free time, I like to travel, volunteer at local clinics that provide free health care to uninsured individuals.  I have really enjoyed living in Winter Rose and have made some close friends here.  I love the diversity of the neighborhood and its proximity to everything.  I look forward to meeting all of the new residents!
Secretary – Busola Saka (2839)

Busola has lived in Georgia for 19 years, and in Dunwoody for 14 years. She and her family are fairly new to Winter Rose and are enjoying the neighborhood, especially meeting new neighbors and little ones. Busola enjoys reading, writing and spending time with her family.
Committees
Architectural Control Committee:
Qiang Li (2843)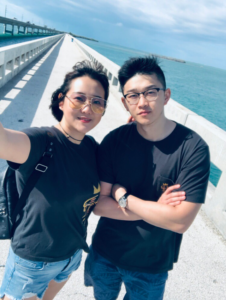 Qiang (chi-ahng) and his wife Yue (yu-eh) moved to Atlanta in 2009, from Beijing, China. Qiang is an intern architect with ASD|Sky and dealing with commercial projects all the time, retails and offices mostly. Qiang and Yue love traveling together, they spent most of their PTO to visit most of the major cities and interesting places in the States. In Qiang's downtime if he has some, he goes to LA Fitness to sweat and build some muscles. Qiang is getting the hang of doing some simple yard work, slowly, after recovered from poison ivy scratch, any yard work tips or tricks are appreciated! Qiang and Yue enjoy their life in this tranquil, friendly, convenient neighborhood.
Technological Committee:
Eran Sery (2847)

Eran has lived in Winter Rose with his wife Ayelet and their three kids – Liam, Sagiv and Nahor – since 2010, after relocating from Israel to Atlanta area in early 2009. Eran works as software engineer and IT manager for Amdocs Inc. Eran's hobbies are sports (run, swim, bike) and travel outdoor with Ayelet and the kids.
Leonid Birman (2870)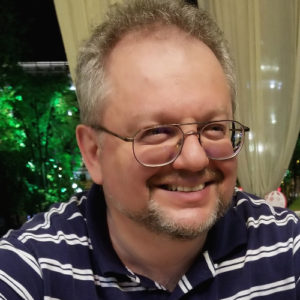 Leonid has lived in Atlanta since 1999 and Winter Rose since 2001 with his wife Anna and daughter Iris. He is a Computer Programmer and in his spare time, enjoys traveling and spending time with family and friends. Leonid fluently speaks English, Hebrew, and Russian.
Nir Heifetz (2818)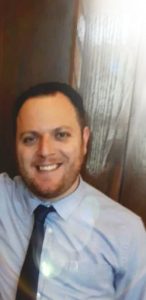 Nir and Leah relocated to Atlanta from Israel in 2017, and moved to Winter Rose in May 2018. Nir is originally from Israel and work as a Software Engineer for The Home Depot.
On his free time He enjoy spending time with his wife Leah and their two daughters. Nir is also a big fan of the Boston Celtics .
Social Committee:
Leah Heifetz (2818)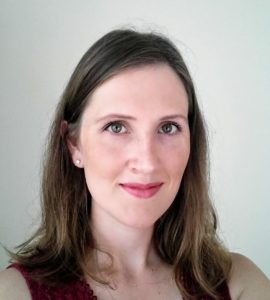 Leah and Nir relocated to Atlanta from Israel in 2017, and moved to Winter Rose in May 2018. Leah is originally from Chicago and currently works as administrative assistant and program coordinator for inclusion of the special needs community within Atlanta in two different non-profits. Leah has two daughters aged 3 and 5.
Michelle Rios (2835)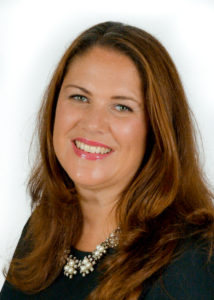 Michelle is an original Winter Rose resident that has lived here for 20 years!  She is a dedicated Mom, Spouse, Realtor, Friend and Business owner.  She is a Georgia Tech graduate (BSEE '01) and loves to dance, attend Atlanta United games and help people.