The Winter Rose HOA Board is composed of four members with voting rights.
HOA Board meetings are held every few months, and they are posted, at the announcements section of this website with a proposed agenda for the meeting.
Note: announcements available only for website registered users as Homeowners.
If you are a website registered user as a Homeowner, you can also access electronic copies of the meeting minutes from the HOA Board meetings.
Please feel free to contact the HOA Board and Committees' members at info@winterrosehoa.com
Board Members
President – Nael McCarty, PhD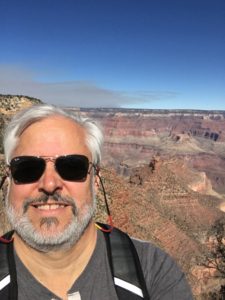 Nael and Liz McCarty have lived in Winter Rose since the neighborhood opened back in 2000.  He is a Professor of Pediatrics at Emory University.
Vice-President – Clay Garrett
Clay moved to Atlanta in 2011, from Biloxi, MS.  He moved to the neighborhood in 2015.  Clay works as a software engineer at AirWatch VMWare.  In his spare time, Clay enjoys traveling, cooking, gardening, tennis, exploring Buford Highway, and New Orleans Saints football.
Treasurer – Liz McCarty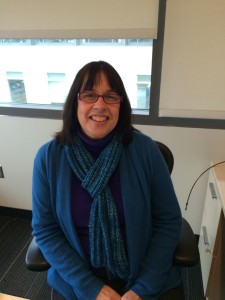 Liz and Nael McCarty have lived in Winter Rose since the neighborhood opened back in 2000. Liz works at Emory University, as the Executive Administrator and Vice Chair for Administration in the Department of Pediatrics. Liz grew up in Berkeley, CA, and spent time in New Haven, Seattle and the LA area before moving to Atlanta. She has been involved in university administration for the length of her career – at Caltech, Georgia Tech, and Emory. Liz has two kids: Christopher and Erin, and Nael has three: Dale, Alex, and Joey, and all 5 are outside of the nest now!
Secretary – Brenda Tran Garrett

Brenda grew up in Louisiana and has lived in the metro-Atlanta area since 2001. What she enjoys most about living in the Winter Rose neighborhood is the diverse and friendly homeowners. When she's not exploring the world and the various restaurants along Buford Hwy with her husband, Brenda enjoys  gardening and tennis.
Committees
Architectural Control Committee:
Johnny Edmond
TBA
Technological Committee:
Eran has lived in Winter Rose with his wife Ayelet and their three kids – Liam, Sagiv and Nahor – since 2010, after relocating from Israel to Atlanta area in early 2009. Eran works as software engineer and IT manager for Amdocs Inc. Eran's hobbies are sports (run, swim, bike) and travel outdoor with Ayelet and the kids.
Social Committee:
TBA
TBA